Latest Project on the Elve's Bench
This is a replica of the famous Rolls-Royce PII 188 PY, known as the Star of India. This iconic car has always been special and has always been treasured.
As a car ordered by a Maharajah, it represents the epitome of a one-off, custom-designed state-sponsored motorcar. The prototype has a long and
well-documented history. In this case, the Elves are faced with reproducing an icon while at the same time creating a unique model with the special
touches expected of an Extreme Model from DMC. The 280 page book describing this project is reviewed by the Flying Lady, the journal of the RROC in
their Sept. / Oct. issue, which also features a backgorund article which tells the story of the Elves' struggles during the project.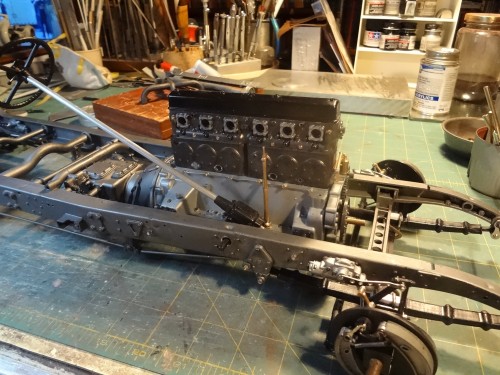 The model begins to take shape when the engine is installed in the chassis.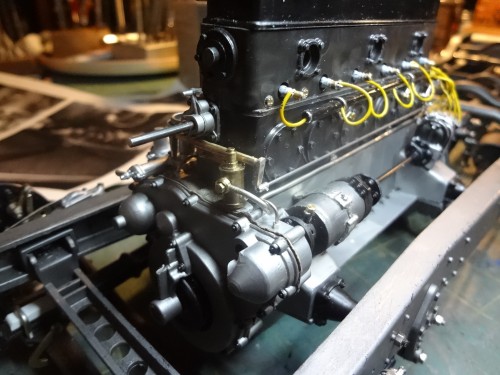 The levers on the steering wheel are connected to the levers on the engine.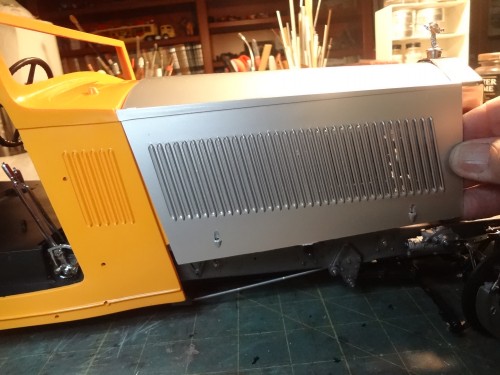 The body is lowered on the chassis to allow the louvers to line up with the hoods.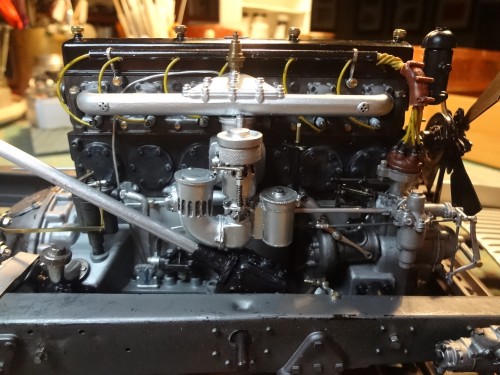 The right side of the Rolls engine is bristling with details, as usual.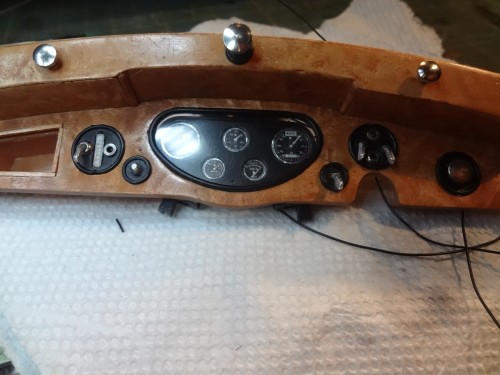 The dashboard has lighted instruments and two warning lights.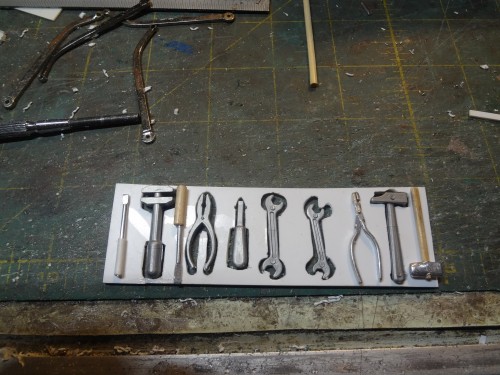 This tool set will be in a compartment beneath the floor of the tailgate.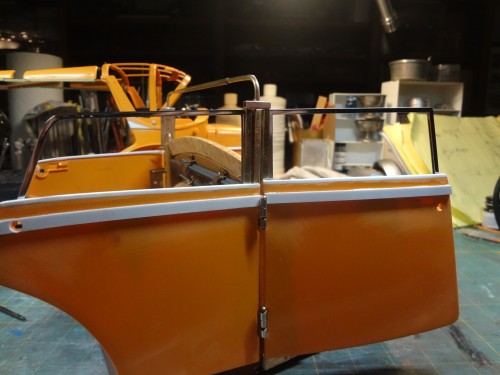 Window frames and top supports have been fabricated and are being fitted.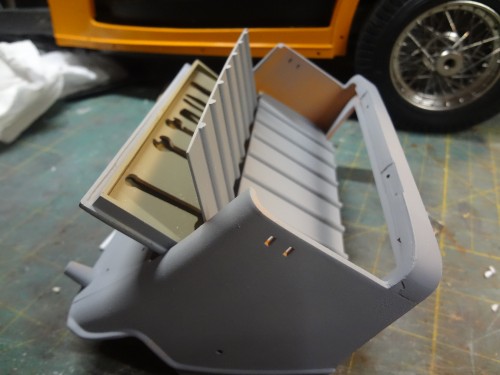 The trunk has an operating tailgate, a hidden tool compartment and, now, a
coat of primer.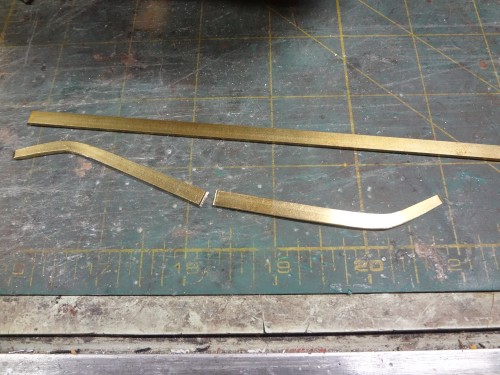 Some brass bar stock is the start of the landau bars.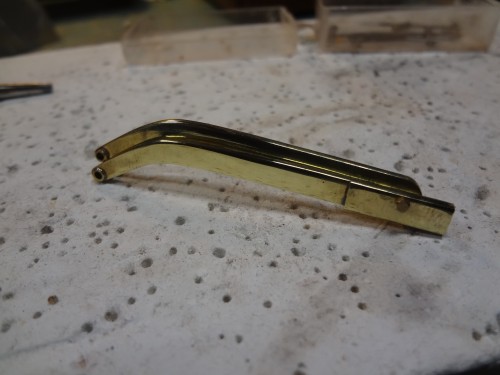 Tubes at the end for mounts and an over-center pivot at the center . . .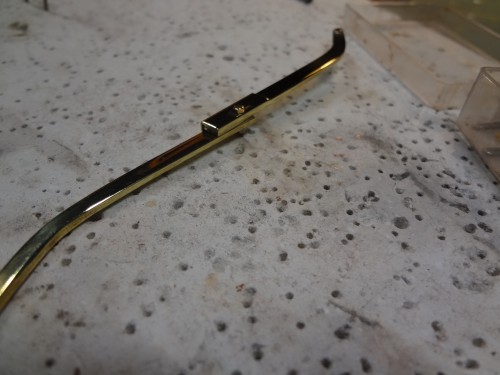 . . . keeps the bar straight when it is opened.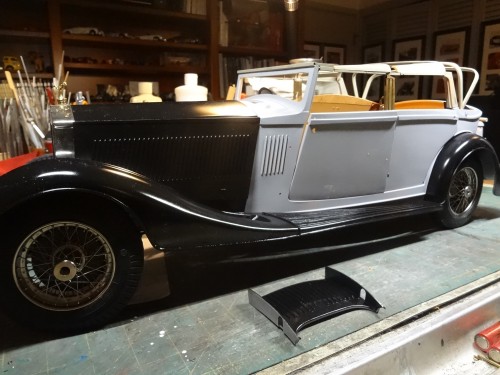 Time for primer and preparation for paint.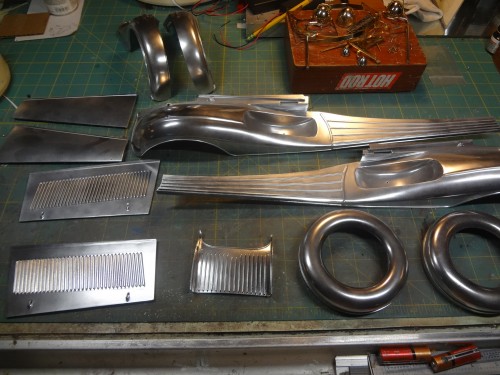 Making progress.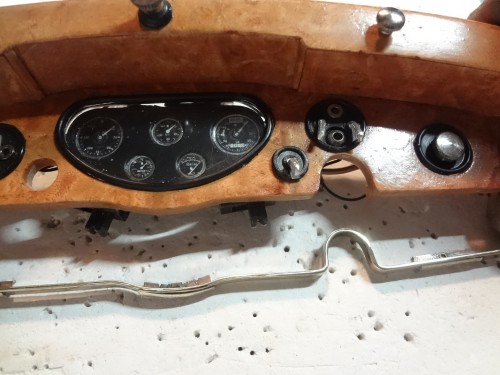 Adding some trim.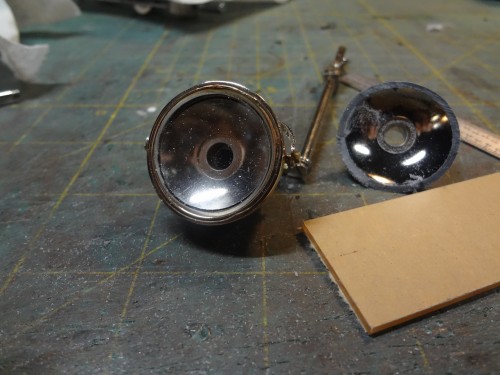 "Tiger lights" received lenses and reflectors. Housing is bronze unit from
MMLtd. intended as Bugatti headlight.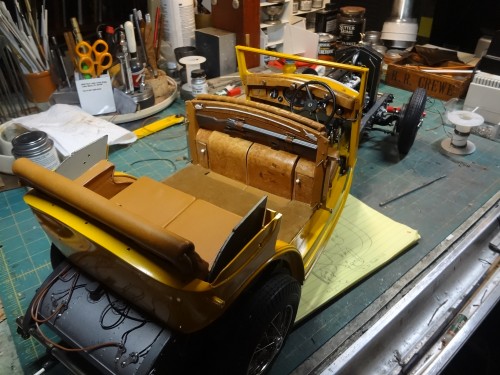 Saffron panels are painted, wiring is complete. There are 22 light bulbs.
Finally, some progress is being made!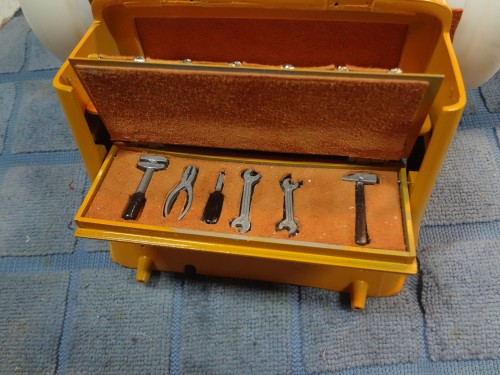 Small details are hard to make time for, but the results will be worth it.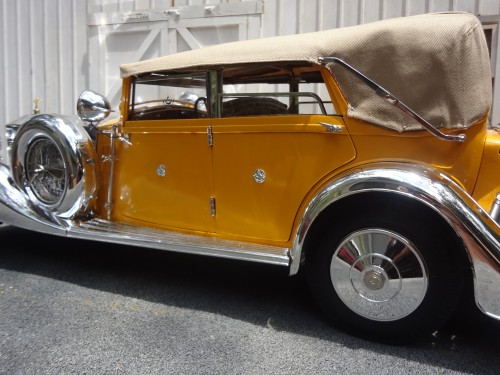 A fabric top is a lot of work; a working fabric top is even more work.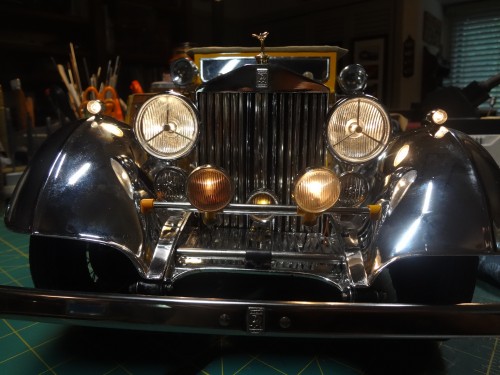 Six lights out of 22 is not bad; a bit more fiddling will have to happen before
all lights are ready to go.
Portraits of the finished model