Portraits of 188 PY

Guns are scratch-built; ammo boxes are in the cabinets.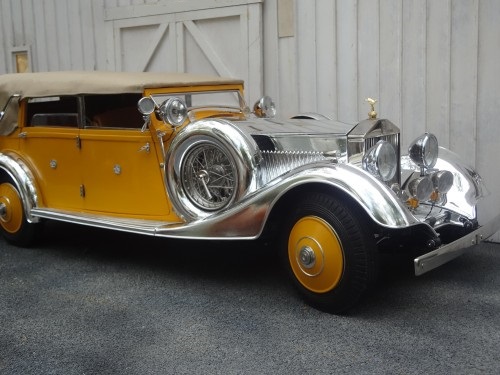 Choice of polished or painted wheel discs.
Working convertible top.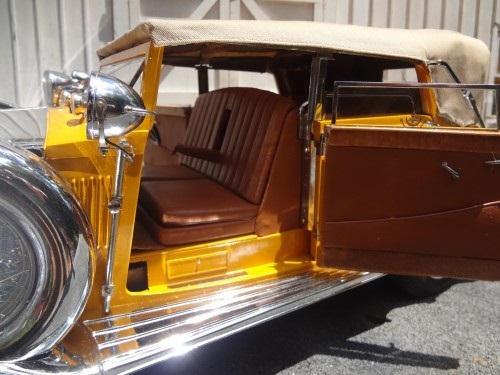 Side windows slide up and down.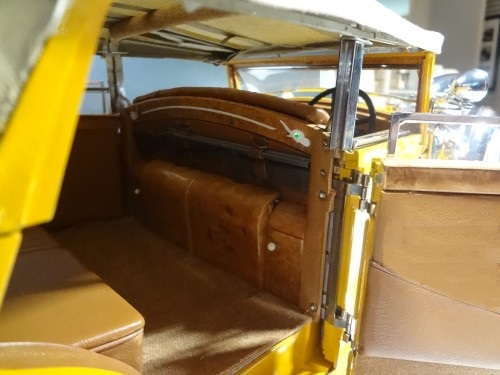 Elephant motifs have green miniature lightbulbs for eyes.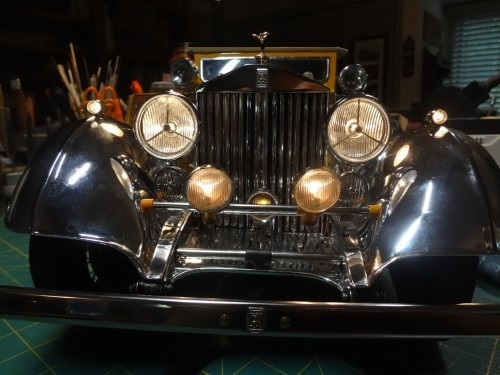 Twenty lights operate on three circuits.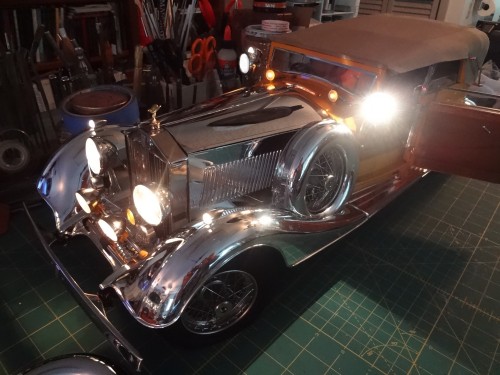 Not all the lights were aimed at this point in construction.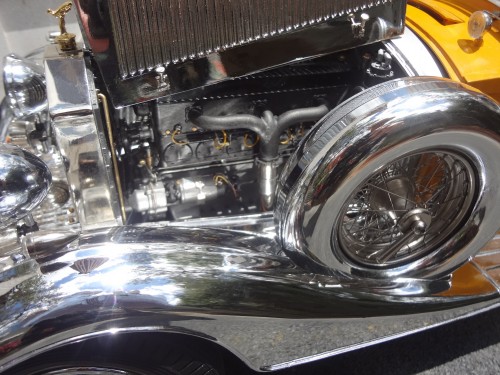 Engine has full range of details typical of a DMC model.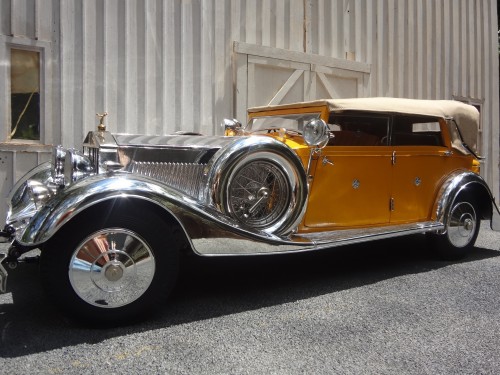 The prototype car was sold at auction in 2010; the buyer was the grandson of the
maharajah who originally ordered the car from Rolls-Royce, so the car is back
in India but not before being shown at Pebble Beach.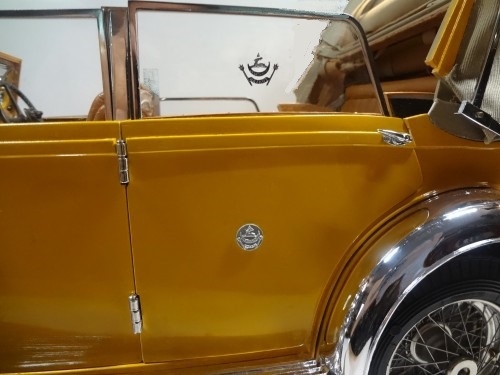 At one point , the crests on the doors were cast in sterling silver. The model features
3D printed medallions of the Rajkot state crests.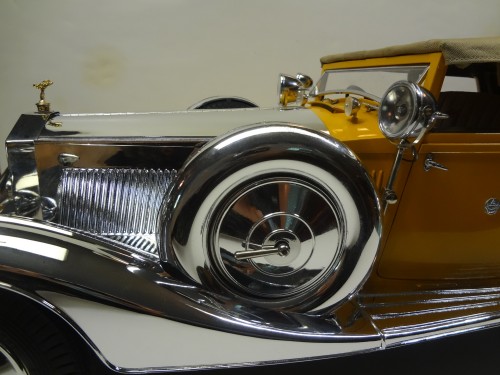 The hunting lights are adjustable; the driving lights steer with the front wheels. The hunting
lights, sometimes called 'tiger lights' are a symbol of the majarajah's responsibility to maintain
the safety of his people.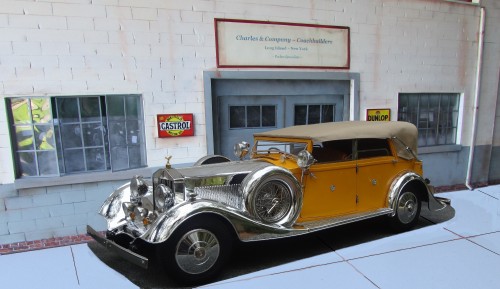 More photographic skullduggery puts the Star of India on Long Island!