Earl' Alfa
When this Alfa was started, the Elves were young and the oldest thing in the shop
was last month's model magazines. Discretion prevents a number from being listed,
but the years would be in the fat end of single digits, which is a long time to be building
anything, even a Pocher. Now that it is complete, it deserves some fanfare, and the fact
that it was completed by a die-hard model airplane guy--a model airplane guy with a 1:1
plane in his history--is all the more remarkable. Earl Petrikin is a long-time member of the
Pelikin dvision of the IPMS and has to his credit numerous dandy models of planes and tanks,
but also two fabulous Alfa Romeo 8c 2900's (residing in the Elves' lair) and credentials as a
moving force in organizing the first National IPMS convention to be held at Disney World.
His model is included here because if it were not for his continuous encouragement and frequent
visits (from over two hours away!), the Elves may never have started Detailed Model Cars. The Elves
are thankful--so thankful that they wrote a book about this whole adventure entitled Earl's Alfa-a story of perseverence.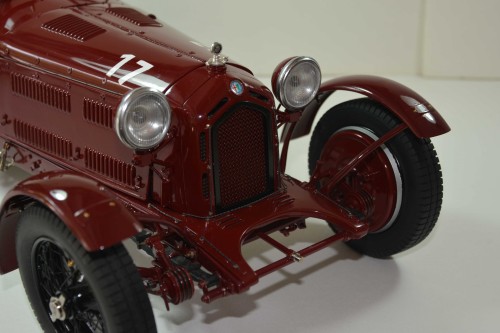 No dust on these photos.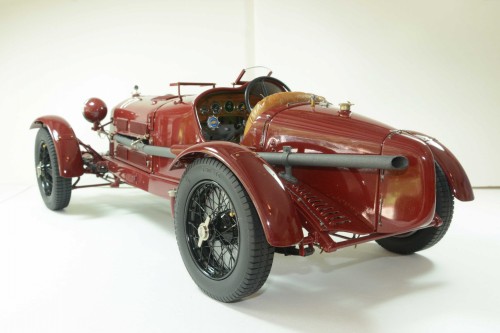 The color was so perfect that the Elves grabbed up the left-overs.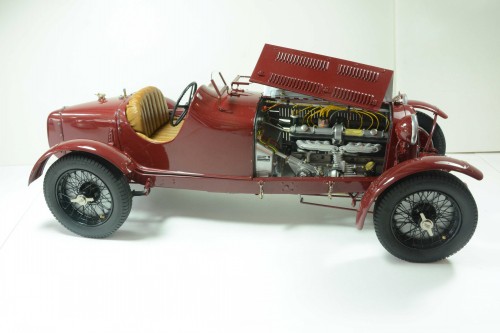 Scratch-built seat, dash, windscreens, and lots of details.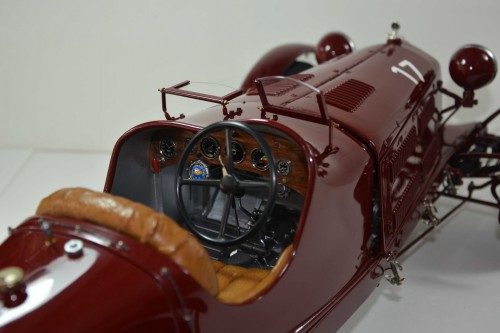 It passes the test: it looks like you could climb in and drive it away.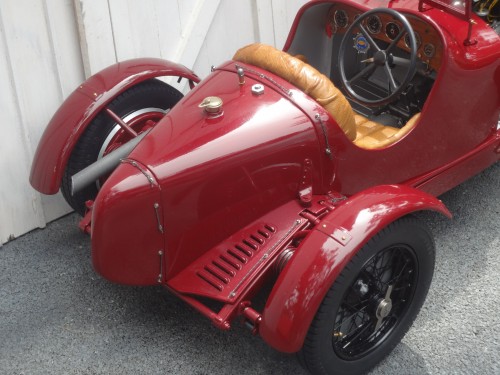 Meticulous paint job and a forest of added details assures that the model is a pleasure to examine.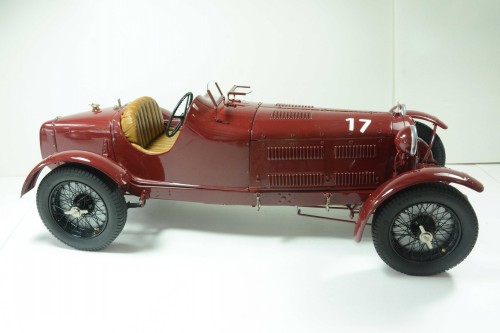 Earl claims he is finished as a Pocher builder, but the Elves live in hope.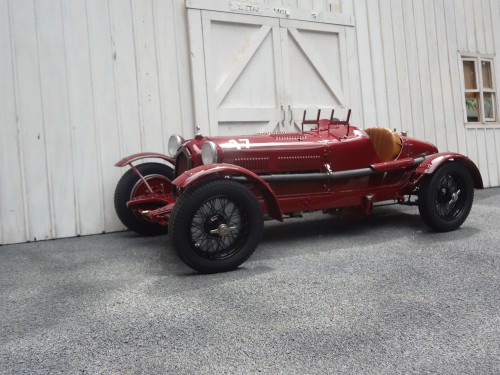 The Elves would be proud to have produced this one.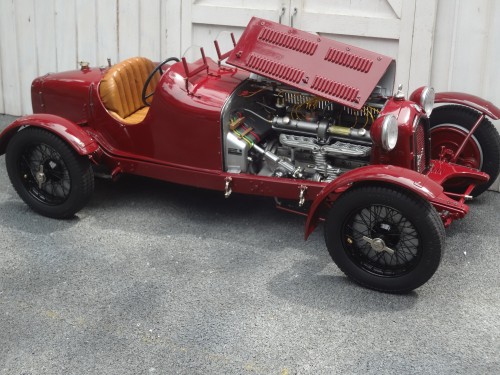 Posed outside the DMC garage, Earl's car looks ready to hop in and drive away.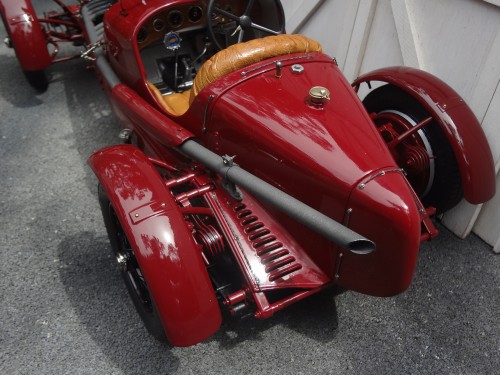 A book describing Earl's adventure in building this Alfa is available from www.blurb.com
entitled Earl's Alfa--a story of perseverence by David M. Cox.