With the cabinets closed, there is no evidence of the guns and the LWB Sedanca is a traditional Rolls-Royce PII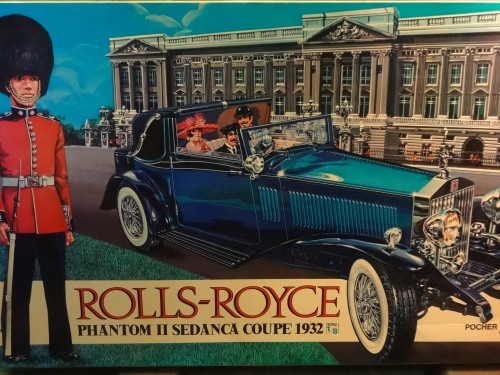 The goal was to capture the look of the early box-top art for the Pocher RR.
The 1919 Browning machine gun can be stored in a compartment on the
floor behind the front seats. Extra ammunition belts are in the trunk.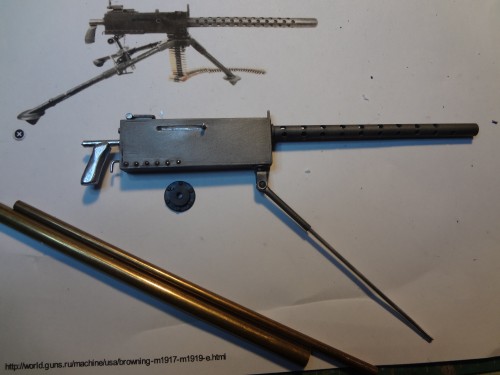 A "drilling" has two shotgun barrels and a third rifled barrel. The value
of a genuine drilling would make a cut-down version very unlikely but great
fun to contemplate. The weapons in the LWB Sedanca were scratch-built
by the Elves from styrene, with the exception of the Thompson sub-machine
gun which has a cherry wood stock and grip.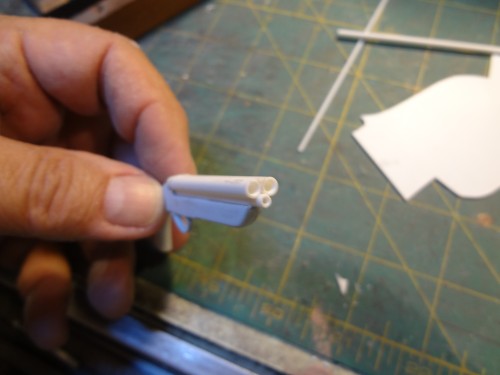 Sawed-off shotguns are in each door compartment; the drilling is in a leather
holster between the seats.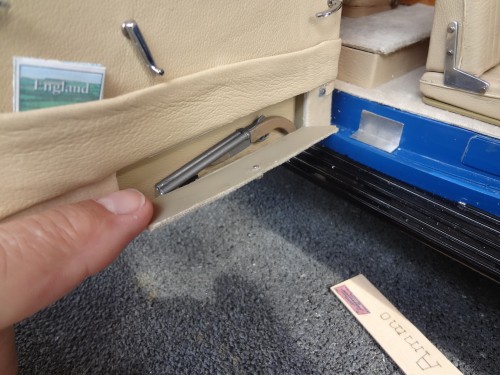 Forty-five caliber semi-automatic pistols are in the seat compartment on the
passenger side; a Mauser "broom handle" semi-automatic pistol, silencer,
and spare clip are in the compartment of the driver's seat. The unusual
wood holster for the Mauser serves also as a removable stock and is stored
with in the floor compartment with the Browning machine gun.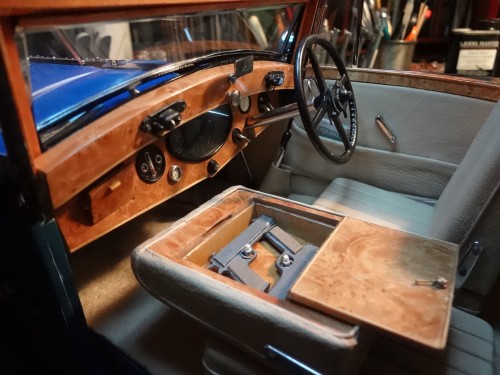 The "Tommy" gun is stored in the rear compartment of the LWB Sedanca; the
spare ammunition magazines are fastened to the rear of the seatback of the jump-seat .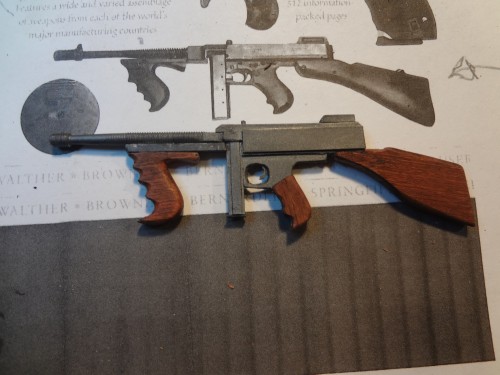 The cabinets are covered in burl veneer and are lighted. The compartments
are nearly invisible and are accessible by pressing on the lower part of the panel
to rotate them open for easy and quick access. Weapons are fastened to the rotating
panels. The lights are controlled by the lever on the lower right side.