From bare metal hoods to plaid upholstery, the Allison Sedanca
lives up to the DMC tradition of Extreme Models.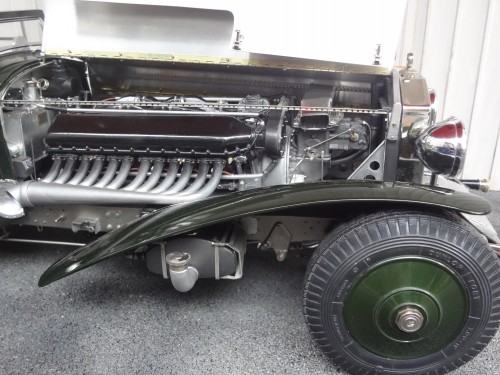 The Allison engine fills up the engine compartment, and the covered wheels
are gratifyingly understated.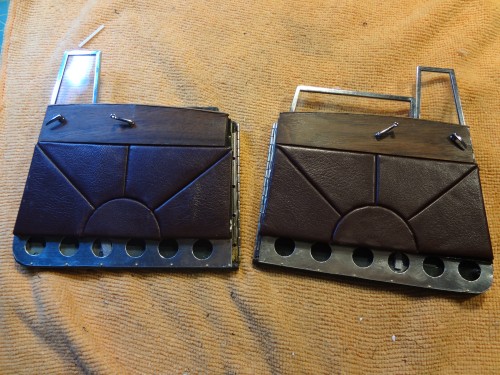 The sunburst pattern on the doors was popular with cars of this era, and
espcially with Gurney Nutting. The lightweight 'aluminum' structure of the
door is more like an airplane than a car.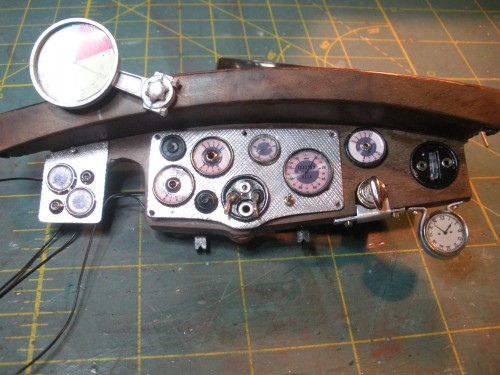 The dashboard has plenty of gauges and was inspired by a prototype PII Rolls-Royce
powered by a Merlin V-12 which had even more instrumentation.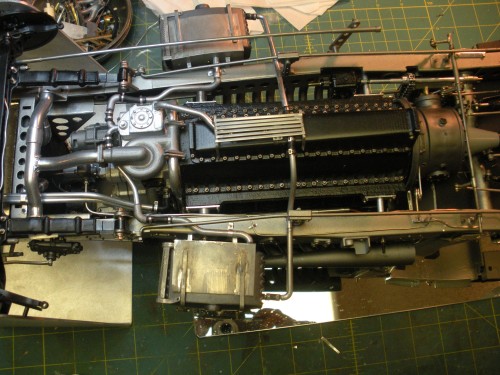 The underside of the model is as much fun to look at as the top side. Between
water pipes and oil lines, ther is not much spare space.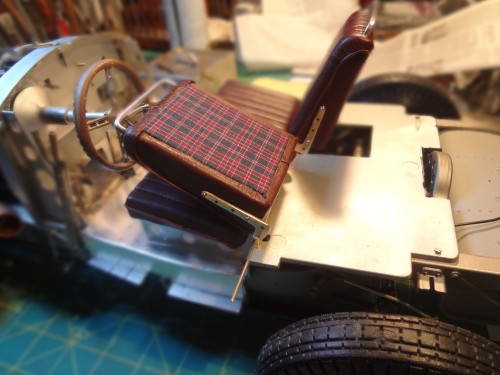 The plaid upholstery matches the headliner and echoes the later practice of
race cars in the fifties. It was the Elves' first experience with fabric upholstery.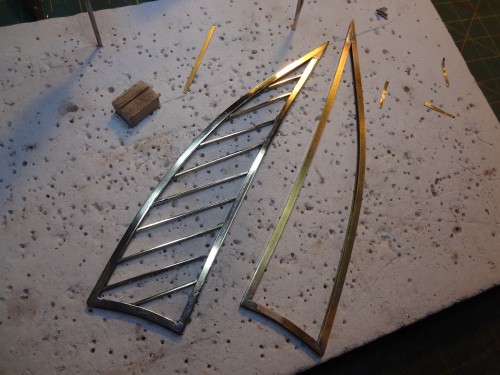 "Blade" running boards are a signature DMC addition to monsters.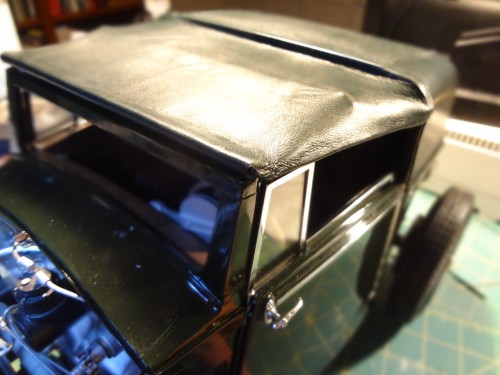 Working top has a folding brass frame that disappears when the front section is
rolled up to expose the driver's compartment.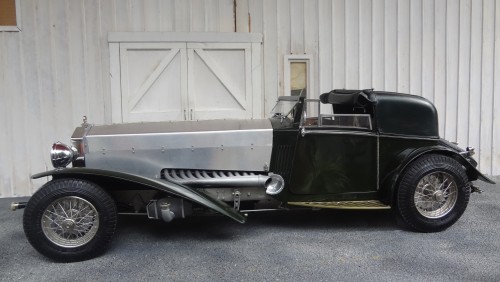 Bare aluminum hoods, huge exhaust pipes, and an undeniably brutal aspect--
the Elves are happy.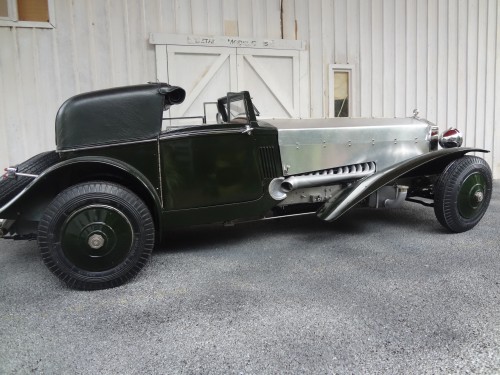 Wheel discs make this view a bit more sinister--a good thing.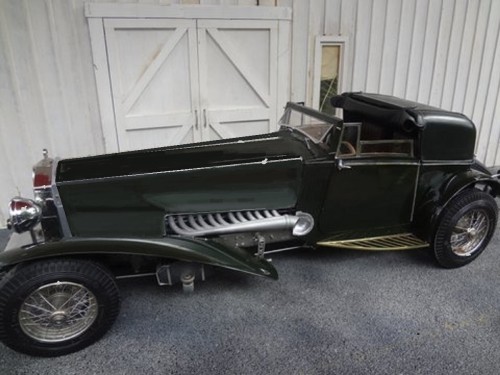 Phoney photo to test painted hood panels.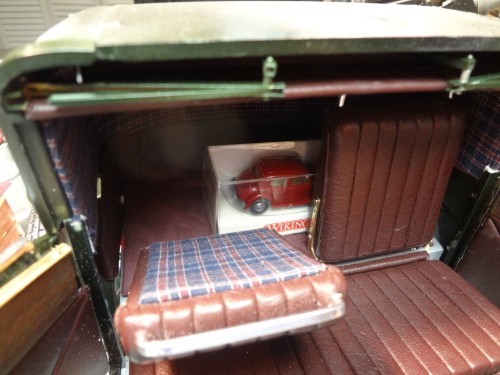 This shows the 1:87 model in the rear compartment which hides the battery, as well
as the roof compartment that hides the folding top mechanism.