DMC S-12 Portraits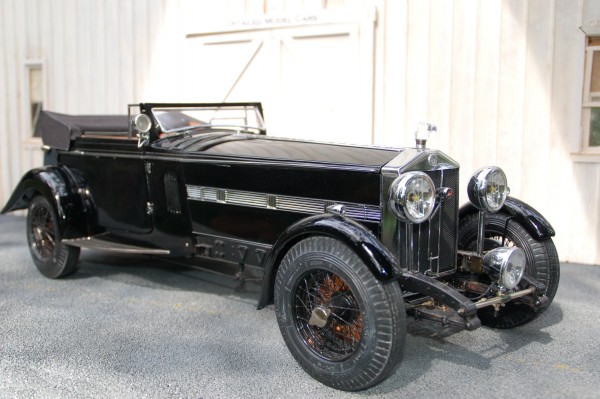 The idea behind the S-12 was to have a more civilized version of the Double-Six. The
technical challege was to master soldering of such things as the grills on the hood and to work
out how to accomplish extremely fine chrome strips along the bottom of the hood side panels.
The grills are made from brass rods soldered into short lengths of square tubing. The
driving light steers with the front wheels.
.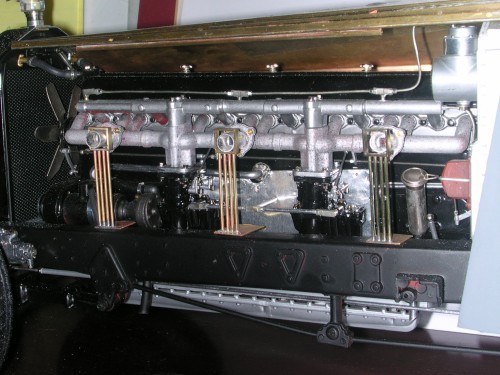 A feature of the S-12 are the individual side panels which open to give access to the
engine and are held closed by working latches. The straight-twelve engine is based
on the Mercedes straight-eight, and has two up-draft carburetors in lieu of a supercharger.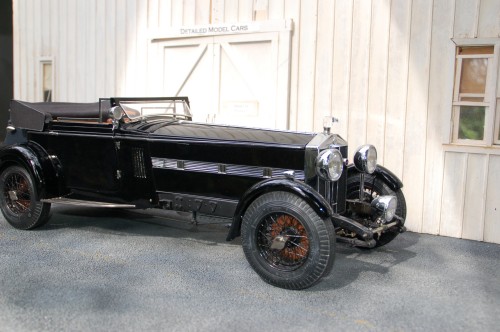 The overall aspect of the S-12 is supposed to be 'sophisticated hot rod', complete with 'cycle fenders and
an eagle mascot on the radiator.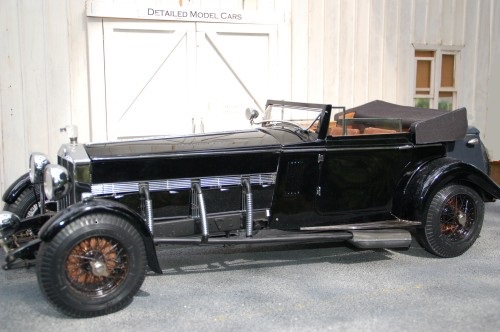 The exposed frame rails and naked exhaust pipes are intended to add a utilitarian look. Copper plates on
the brake drums is a design lifted from the SSK Mercedes.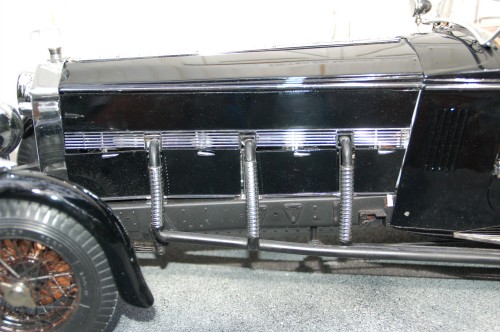 Buttoned up, the exhaust side of the engine is gratifyingly smooth, with only the subtle latch handles
to give away the opening panels.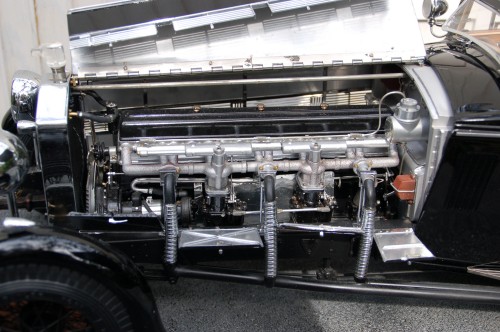 Opened up, the exhaust side of the engine is a visual delight of mechanical doodads, recognizable appliances,
and mysterious doohickies.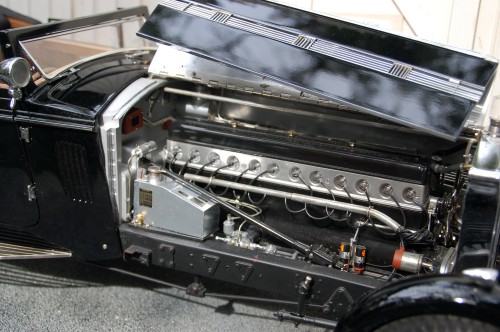 The ignition side of the engine is a design statement, with the aluminum cylinder head standing in for the speedlines of the hood.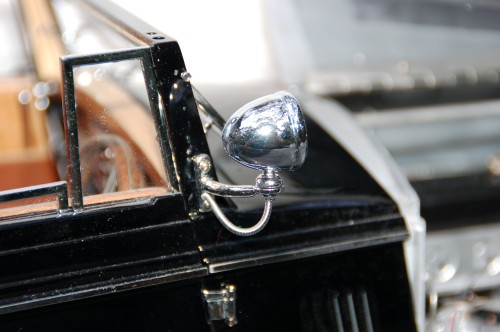 The spotlight, from MMLtd. swivels and sends out a powerful beam of light. Complex coachline is caped with a thin chrome highlight.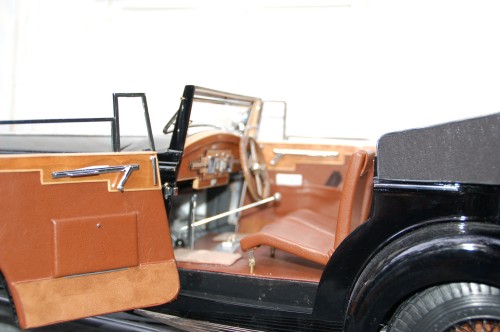 Ready to hop in and drive away.