DMC S-12 Portraits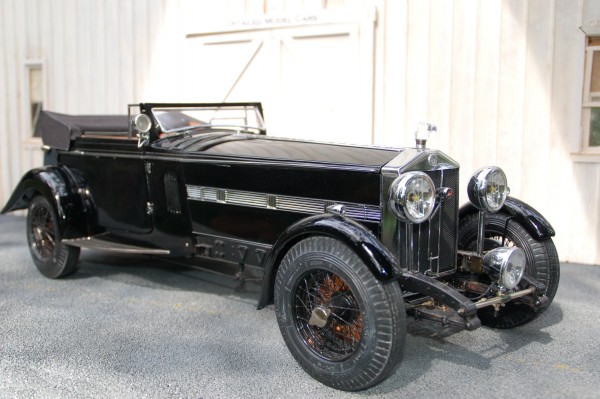 The idea behind the S-12 was to have a more civilized version of the Double-Six. The
technical challege was to master soldering of such things as the grills on the hood and to work
out how to accomplish extremely fine chrome strips along the bottom of the hood side panels.
The grills are made from brass rods soldered into short lengths of square tubing. The
driving light steers with the front wheels.
.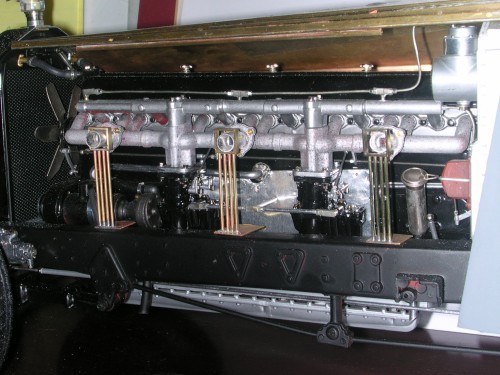 A feature of the S-12 are the individual side panels which open to give access to the
engine and are held closed by working latches. The straight-twelve engine is based
on the Mercedes straight-eight, and has two up-draft carburetors in lieu of a supercharger.