Firewall was installed into the body to improve fit.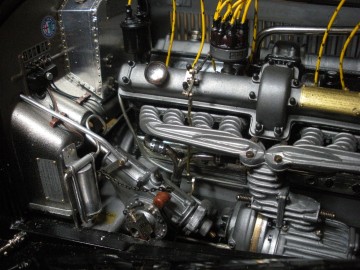 The lever on the dashboard is connected to the rod
that connects to the lever on the steering box. The brown
cylinder is the brake light switch.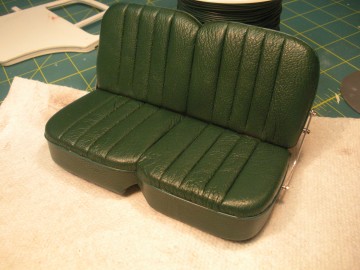 The green leather seats are a combination of scratch-built
and kit components.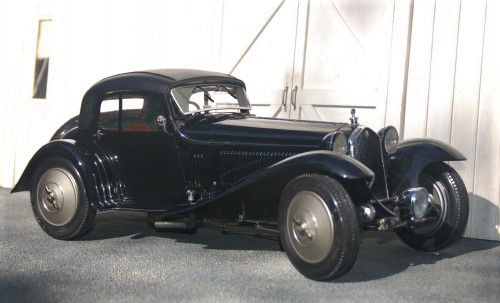 There were about six coupes built by Alfa on this chassis. At least two are
shown with wheel discs.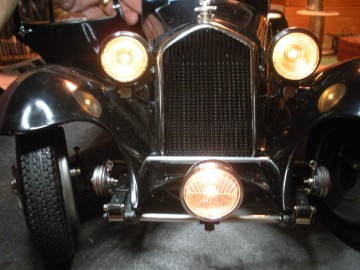 The driving light steers with the wheels; the grill is scratch
built of brass rods.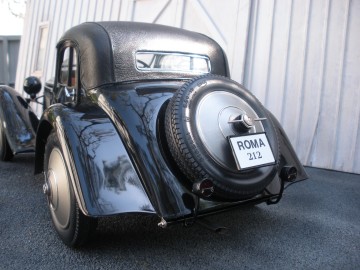 The brakelights work when the pedal is depressed.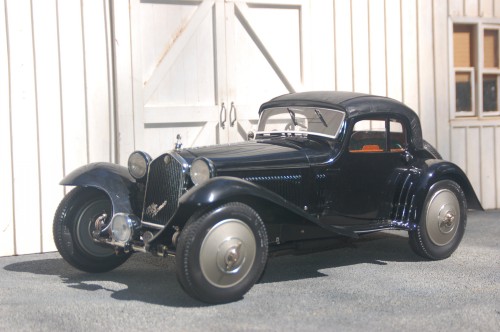 Wheel covers were common in period but rarely seen today.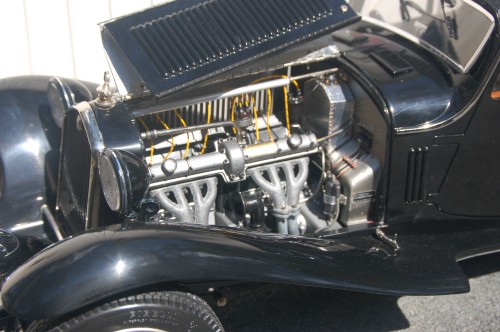 Two-point-three engine is among the eras most photogenic.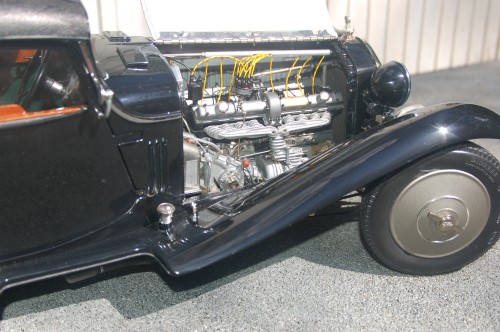 Coupe-spider designation suggests that this was a very small cabin behind
a very energetic engine--fast, but hot.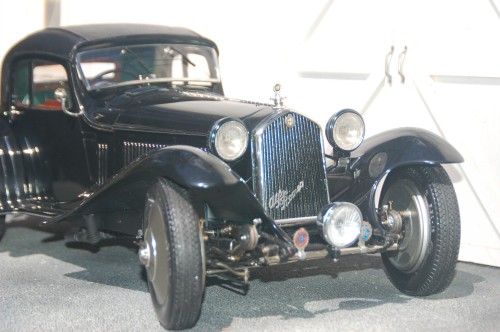 The model is based on one of Pochers most fully realized kits.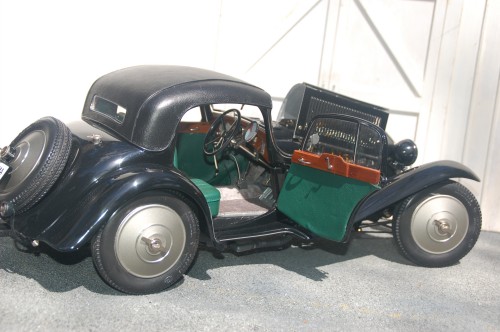 Ready to hop in and take a ride. . .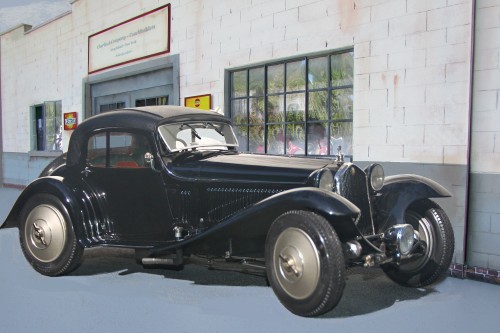 Photographic trickery transports the Coupe-Spider to Long Island!