A Monster Is Born
This is the beginning of an homage to the Merlin-powered Rolls-Royces that have captured
the imagination of car enthusiasts around the world. The engine is based on a 1:8 scale kit of
the Allison V-12 that was an American development of the Merlin. The resin kit is a result of Tim Floyd's
efforts (www.tdrcatalog.com) with a rapid prototyping machine and is a delight.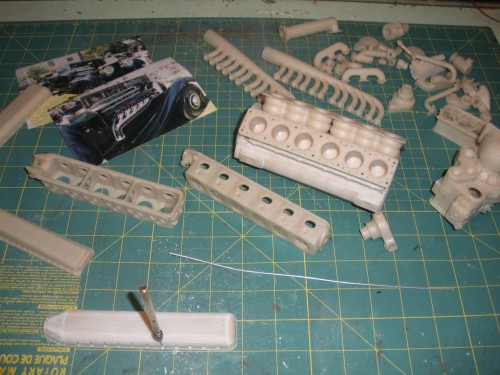 This early production kit did not contain photos, but luckily one of the prototype Rolls-Royce
hot rods was in a nearby collection. The owner was kind enough to start the mighty Merlin and
even offered a ride. Alas, schedules and timing conspired, and in a short time the car was sold.
In the photo above, holes are being drilled for metal fasteners--
lots of metal nuts and bolts--that were sourced from Model Motorcars, Ltd.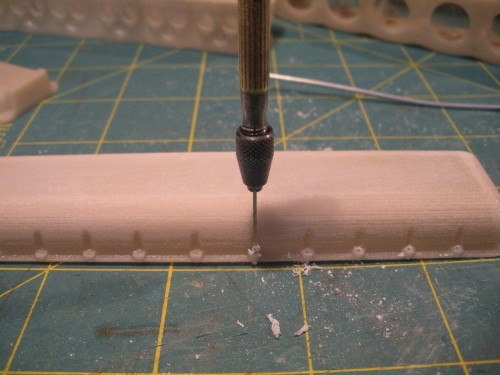 Here a cam cover is being drilled for 1mm bolts. The surface of the castings
requires some smoothing before painting.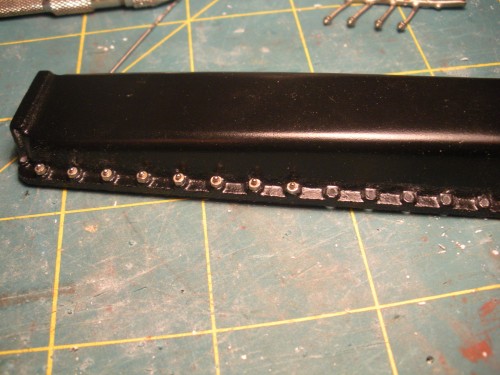 This is a photo of the sump after some paint and hardware have been applied.
In this case 00-90 plated Phony Nuts from MMLtd. were used.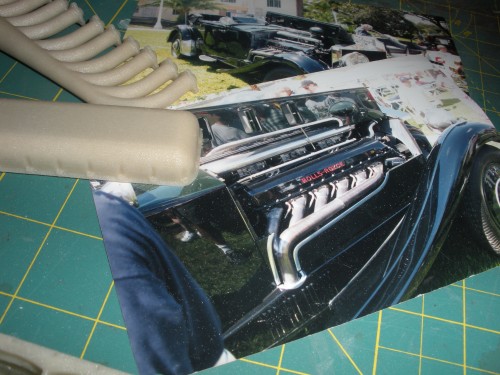 There are plenty of similarities between the Allison engine and the Merlin in the prototype,
but it was decided "In for a penny, in for a pound" so the engine in this model will be a
supercharged Allison--with no apologies offered.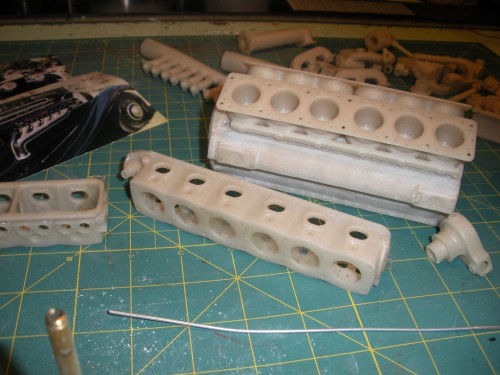 Plenty of holes to drill, and lots of sanding to do. Click here for more Monster Photos