MERCEDES-BENZ SPEZIAL CABRIOLET
One of the most familiar Pocher kits is that of the Mercedes cabriolet. Famous for its devilishly difficult wire wheels and plagued with a working top, the Pocher Mercedes-Benz cabriolet is actually one of their most accurate kits. It is patterned after two automobiles which utilized the Spezial Roadster hardware on a cabriolet body with the forward mounted radiator. Follow along as DMC does its best to capture chassis number 130859,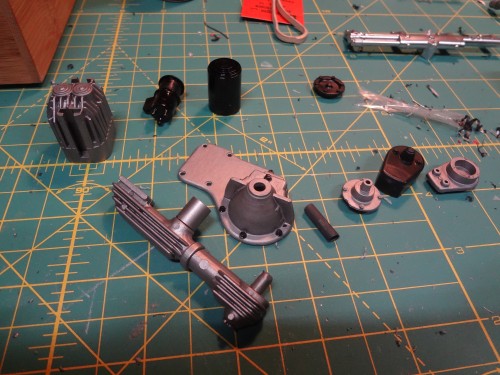 The first order of business, as usual, is to clean and paint some parts. for the
Elves, the biggest problem is to avoid copying a previous project.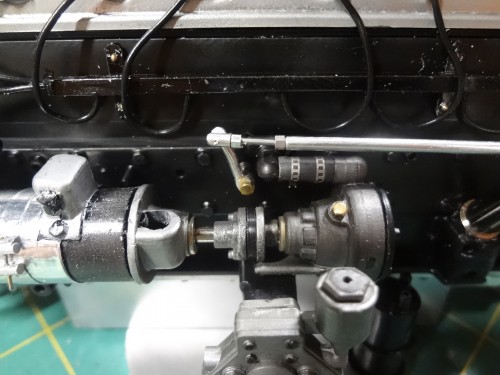 Jan Melin's Volume II of his Mercedes-Benz: the Supercharged Eight-Cylinder Cars is a godsend
when it comes to understanding the widgets. This lever extends through the engine block to
regulate the carburetor on the other side of the engine.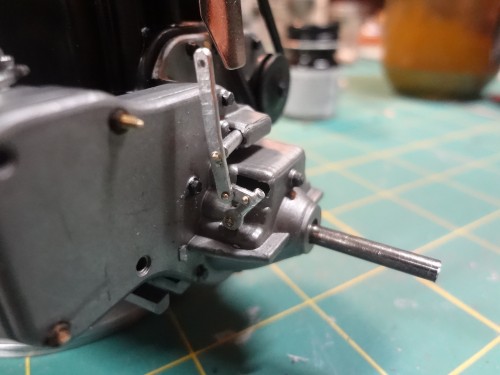 For fun, the Elves made a working lever set up for the supercharger clutch. Big fun.