Bugatti Details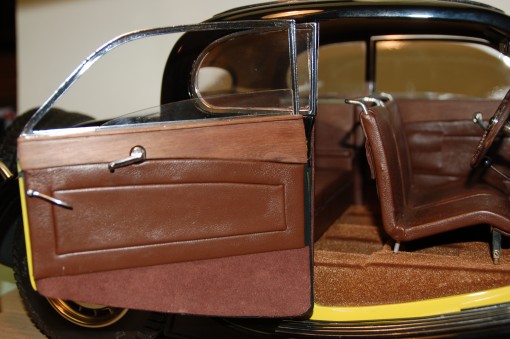 The windows wind up and down and the wood trim is waxed walnut. All mounting screws
are hidden, and the door panels are removable in order to allow access to the door and window
mechanisms.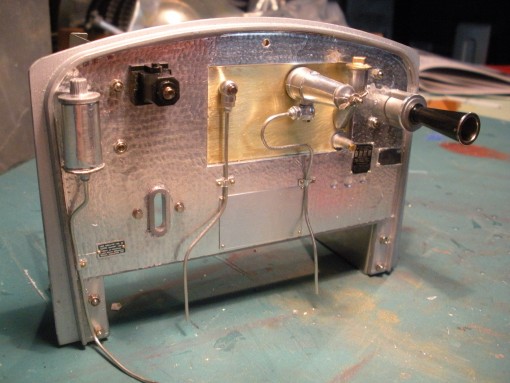 The firewall is covered with engine-turned aluminum; the brass panel
is the oil tank which is visible from the other side.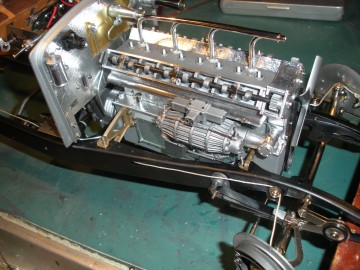 The instrument cluster is lighted,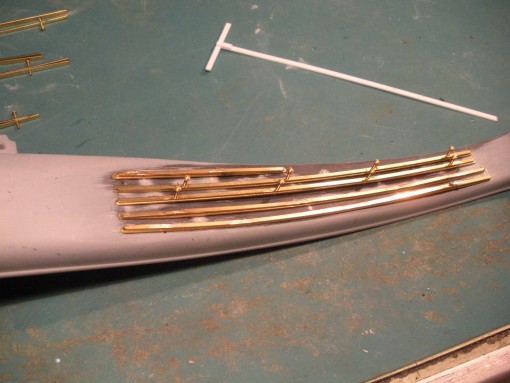 The molded-on running board strips are replaced by two-piece brass strips, one
chrome plated and one painted black to simulate rubber.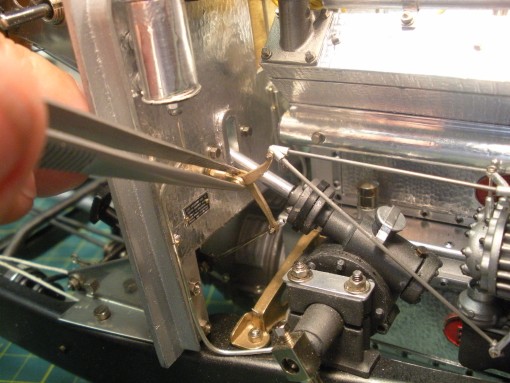 The throttle pedal operates the carburator and supercharger linkages.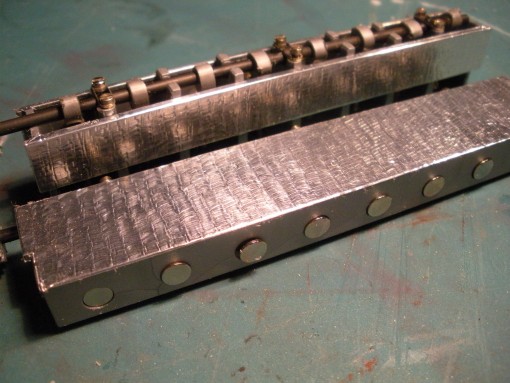 Like the prototype, the cam boxes, covers, and timing gear housing are scraped
aluminum. Note the working valves and camshafts that are part of the Pocher kit.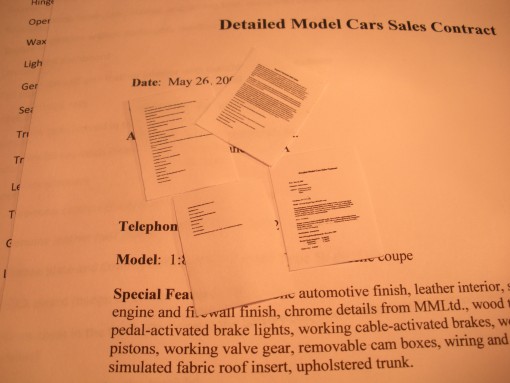 Miniature documents are in a leather portfolio stored in the door pocket on the passenger's door.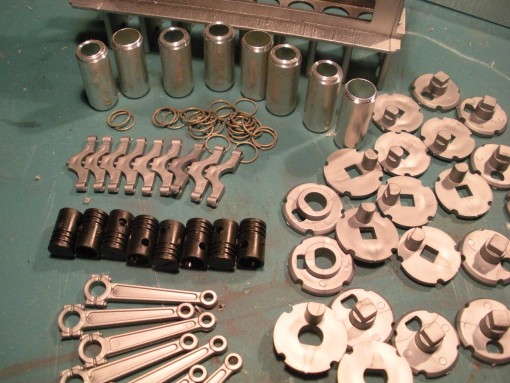 The internal components of the Pocher Bugatti engine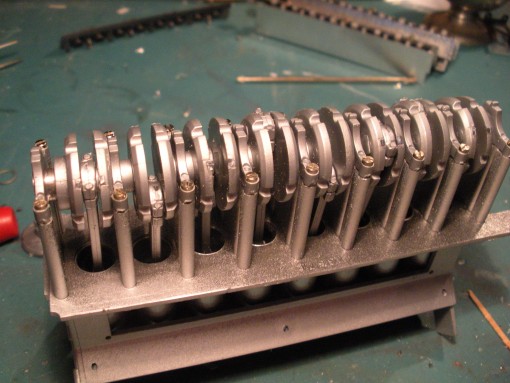 If assembled carefully the crankshaft can turn very smoothly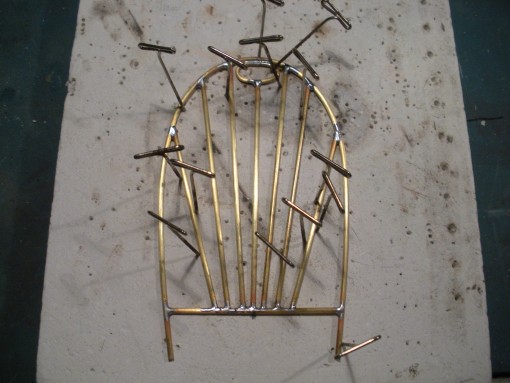 A scratch-built grill guard is a crowning touch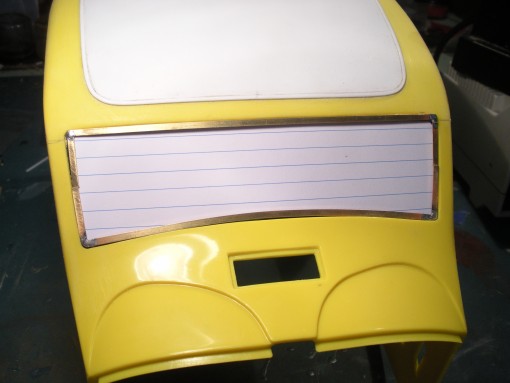 A scratch-built windshield frame pivots like the prototype Back to Photo Album