Barker Rolls-Royce Details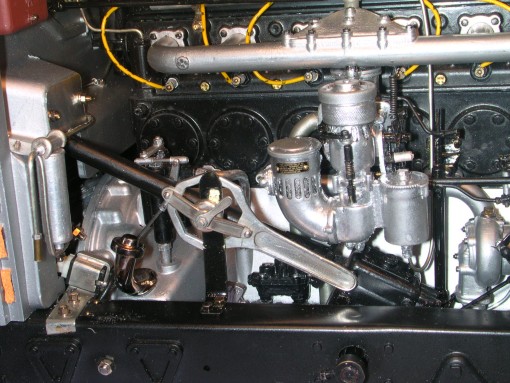 Dandy wheel spanner from Model Motorcars, Ltd. jazzes up the engine compartment.
Doodad mounted on the frame rail in front of the firewall is a pedal-activated brake
light switch,.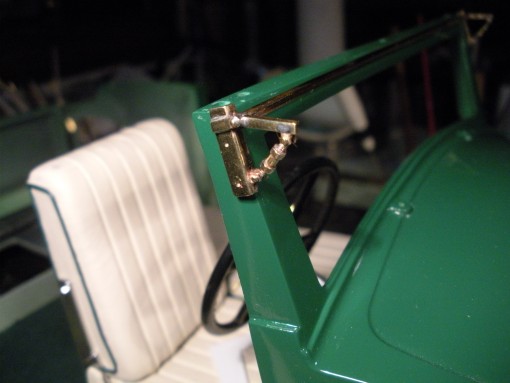 Scratch-built windshield visor is a replica of a popular accessory. Here it is
being fashioned from 00-90 threaded rod, channel, and angle stock.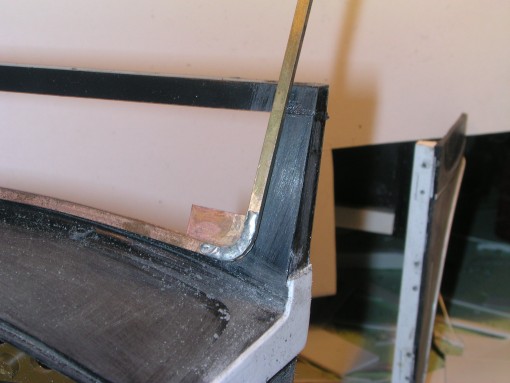 Swing-out windshield frame is scratch-built from brass channel. Doesn't
look like much here, but after adding some chrome plating, it is like adding
jewelry. Note the build-up of the coach line.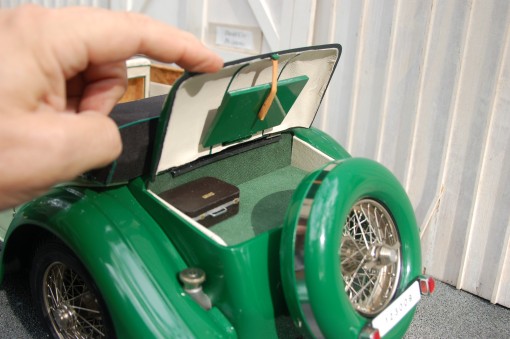 The trunk deserves another look:
Trunk is from Bugatti kit; contains tool kit and luggage. Spare wheel cover is from
Pocher Torpedo kit with chrome-plated brass strap added. Stop lights are pedal-
activated and also serve as tail lights.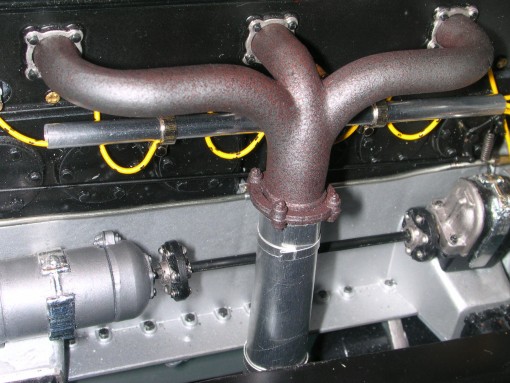 Exhaust manifold is given the look of cast iron by spraying flat black,
red primer, and two different silvers. Aluminum wrapped around the down
pipe is insulation.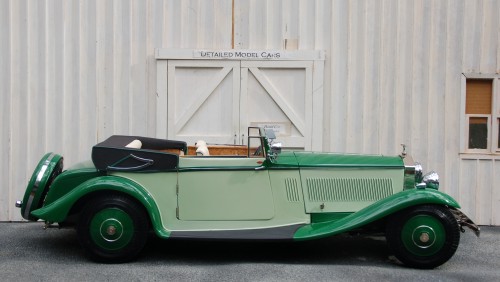 Most Phantom II Rolls-Royces were delivered with wheel covers, but wire wheels
look great and are irresistible for some folks.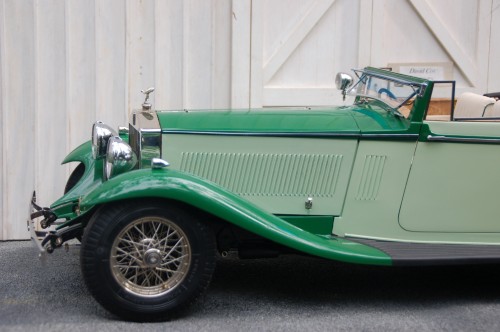 Body is lowered to align louvers on cowl with those on the hoods. The doors are
sectioned to lower their tops to so that coachlines can be added along with chrome strips.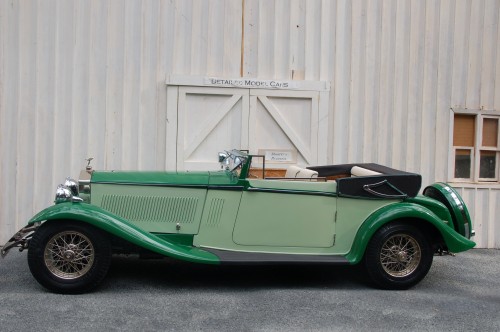 Quarter windows on the doors were a feature of the Barker body. The very low
and racy top stack helps to add visual length to the model.